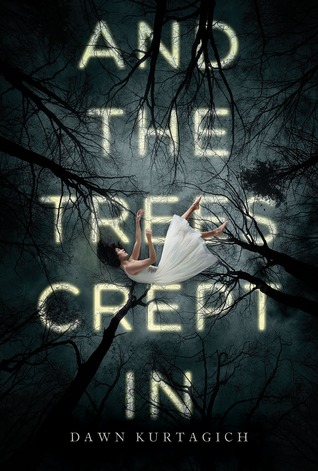 A digital short story from The Dead House author Dawn Kurtagich

There is a box. A box that should never have been discovered. And a warning beneath the lid.
This was for Kaitlyn. It was a mistake. Forget this box and leave the Isle. Don't look any further.

I'm begging you. N.C.D. 2005

After the inferno that swept through Elmbride High, claiming the lives of three teenagers and causing one student, Carly Johnson, to disappear, Naida Chounan-Dupre was locked away for the good of society.

But that wasn't the end of the story.

Because you can't play with the devil and not pay the price.

The chilling, psychological horror of The Dead House returns with never-before-seen footage of the Naida tapes.
A spine-chilling psychological thriller from stunning YA talent and author of THE DEAD HOUSE, Dawn Kurtagich.

When Silla and her little sister, Nori, escape London and their abusive father, Aunt Cath's country house feels like a safe haven. Leaving the smog and fear behind, the girls have the love and freedom they never had in their violent home. But slowly, ever so slowly, things begin to unravel.

Aunt Cath locks herself in the attic and spends day and night pacing; every day the surrounding forest inches slowly towards the house; a mysterious boy appears from the enclosing wood offering friendship, and Nori claims that a man watches them from the dark forest. A man with no eyes who creeps ever closer . . .
Three students: dead.
Carly Johnson: vanished without a trace.

Two decades have passed since an inferno swept through Elmbridge High, claiming the lives of three teenagers and causing one student, Carly Johnson, to disappear. The main suspect: Kaitlyn, "the girl of nowhere."

Kaitlyn's diary, discovered in the ruins of Elmbridge High, reveals the thoughts of a disturbed mind. Its charred pages tell a sinister version of events that took place that tragic night, and the girl of nowhere is caught in the center of it all. But many claim Kaitlyn doesn't exist, and in a way, she doesn't - because she is the alter ego of Carly Johnson.

Carly gets the day. Kaitlyn has the night. It's during the night that a mystery surrounding the Dead House unravels and a dark, twisted magic ruins the lives of each student that dares touch it.

Debut author Dawn Kurtagich masterfully weaves together a thrilling and terrifying story using psychiatric reports, witness testimonials, video footage, and the discovered diary - and as the mystery grows, the horrifying truth about what happened that night unfolds.